Rentapen Inc. Earns the Title, Shim King, for Their High Growth in Metal Shim Production
Rentapen Inc.'s shim business experienced a ten percent growth in sales in this past year.
Rentapen, located in Waukesha, WI sells hundreds of thousands of shims each year. Their shims are used in work holding fixtures and weld fixtures.
Metal shims are used to finely adjust the location of how the fixture holds the product so that it is welded together within the dimensions set for the product to work well.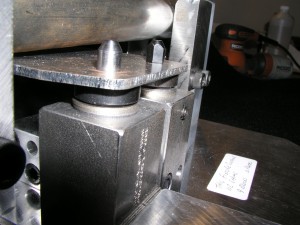 A pack of thin metal shim is placed between two components in the fixture. The first component is fixed in place and the second component is attached to the first component with the pack of shims in between. Removing one shim or adding one shim slightly adjusts the location of the second component. This is important to manufacturers who want to have their product's parts assemble easily after being welded.
When George, Founder and Sue Straley, President of Rentapen, first started selling shims they had someone else cut them with a water jet.
"We cleaned, counted, and packed the Rapid Shims on our kitchen table," said Susan Straley.
Then, eight years ago George and Susan Straley moved Rentapen into an office and purchased Rentapen's first laser cutting machine. "We got a 150 watt Kern Laser that cuts up to 1/8 inch steel and can run at night without an operator present," said George Straley.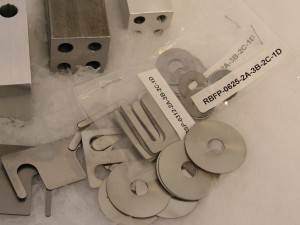 Rentapen's Shim business continues to grow today, making them the Shim King.
"And that make me the Queen of Lean Machine Design," said Susan Straley.
Rentapen offers steel shims, stainless steel shims, metal shims, NAAMS shim shapes, Bridge shims, Adjustment shims, custom sizes and shapes of shims, Reid Tool Supply shim shapes, and Douglas shims.
Rentapen also makes die sharpening shims.
"One customer requested we paint a couple of the thickness so that the guys in the shop can tell the difference without pulling out the calipers. And we did that for them. We are here to meet our customers' needs. We are in the business of satisfying our customers," said Susan Straley.